Company Profile
Home > About us > Company Profile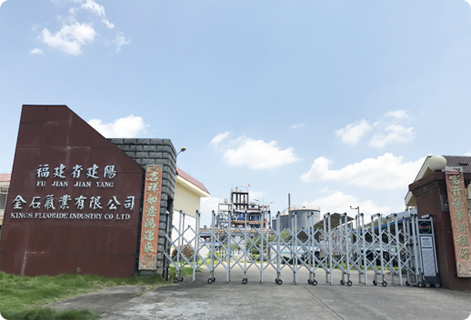 Fujian Kings Fluoride Industry Co., Ltd is a set of fluorspar exploitation and fluorine chemical deep processing integrated enterprise , which specializes in production and trade of fluorine chemical products on anhydrous hydrofluoric acid, inorganic fluoride salts, and electrolytic fluorine series. We offer annually 50,000 tons of acid grade fluorspar, 40,000 tons of anhydrous hydrogen fluoride , 10,000 tons of ammonium hydrogen fluoride(ammonium fluoride) and 100 tons of fluorocarbon surfactant series .
The company was founded in September.2001. It was owned by Sinochem Lantian in April 2011, which is a part of Sinochem Corporation. To meet the needs of enterprise development, it was held by the private enterprise and Sinochem Lantian became to sharing company since January 2015 after the meeting decision of the company directors on December 2014.
The company has perfect production and inspection means, and some testing equipments have reached the international advanced level. Have import and export rights, products sold to Zhejiang, Jiangsu, Guangdong and other provinces and municipalities, are exported to Japan, Korea and other Southeast Asian countries and the United States, Europe regions.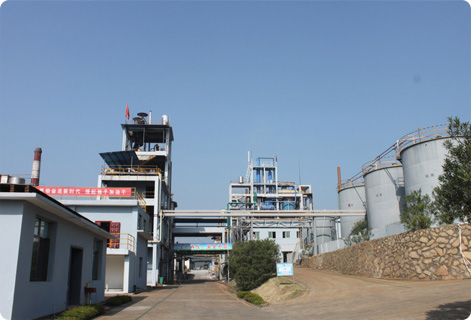 The company fully implemented standardized management, in 2003 through the ISO9001 quality management system certification, in 2004 through the ISO14001 environmental management system certification, in 2013 through the GB/T18001 occupational health and safety management system certification. It has been named by the relevant departments as "three level enterprise of national standardization of safety production" and "cleaner production enterprise of Fujian province".
Looking into the future, we will focus on the two pillars of our business: fluorine chemicals and fluorspar exploitation. Improve the management, promote technology, build up corporate image and social reputation, we strive to become a vibrant and outstanding enterprise with the industry model of "advanced technology, resource saving and environment friendly".